Tuesday, March 17, 2015, 9:00 AM - Wednesday, March 18, 2015, 6:00 PM
Join us March 17-18 in the Tampa Bay area for a gathering of pastors and leaders from all across North America, as we collectively seek God and His blessing on our lives and churches. This conference will be conducted in a ...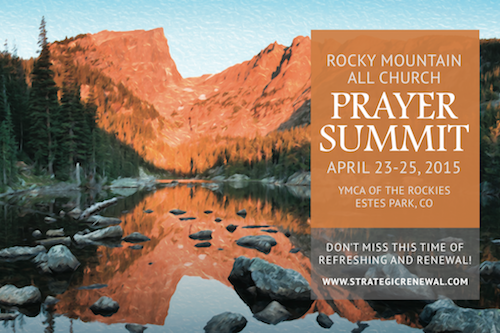 Thursday, April 23, 2015, 7:00 PM - Saturday, April 25, 2015, 12:00 PM
Hosted by Strategic Renewal. Full details at strategicrenewal.com

Thursday, May 14, 2015, 9:00 AM - 3:00 PM
The Rediscover Conference is a one-day experience of teaching, encouragement, prayer and connection with other leaders. In city after city, these dynamic gatherings have given fresh hope and new inspiration for ...